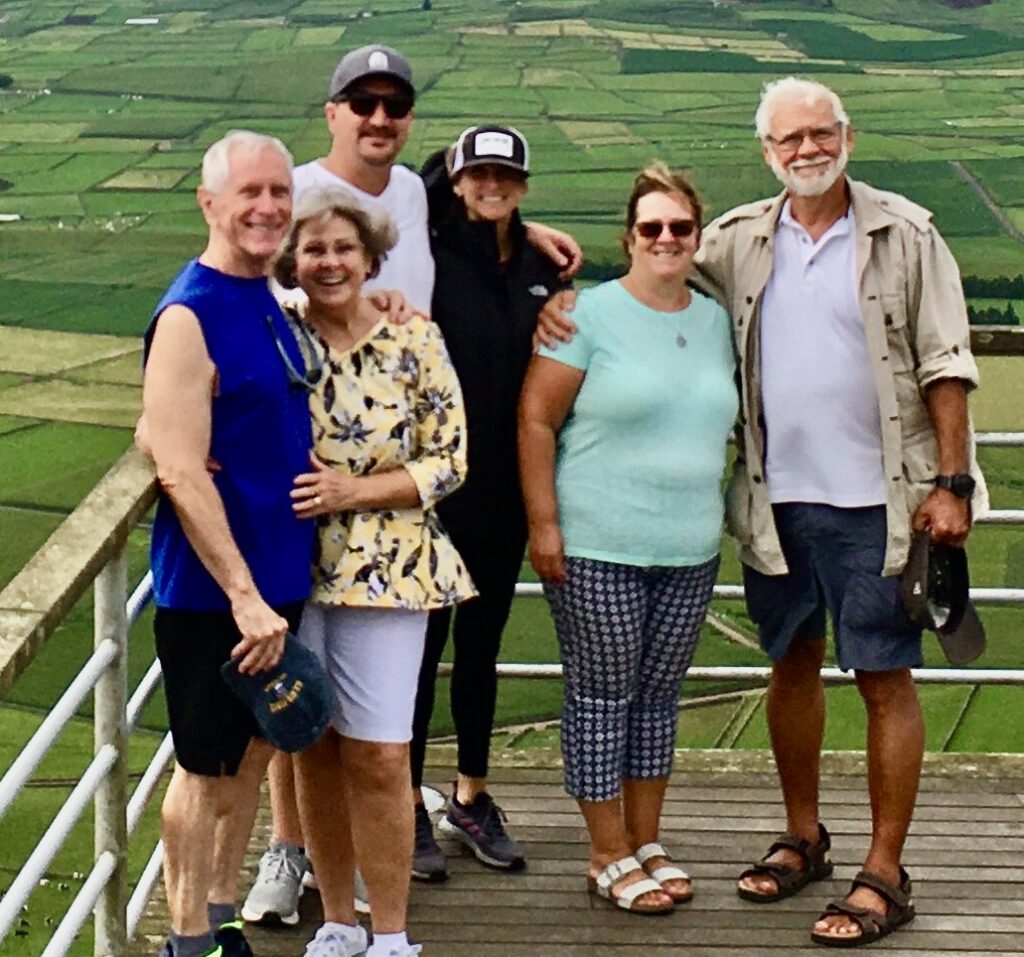 It must be the air here.
Or the fresh breeze?
Or the great food (and wine!)
Or perhaps the often-immediate realization that my wife is a warm, compassionate, intelligent person with knowledge of many parts of the world, many cultures, and respects and learns from all of them? (I already know those things:))
But this summer, like many others for past years, we've been honored to meet some great new friends visiting Terceira. Couples from France, Great Britain, the U.S. (this time Texas); all interested in visiting the island, learning more about it, and seeing more of the scenery, tasting the great food, and meeting the people we live with every day.
One family from Texas had sent a letter to our friends here asking if we could help arrange a tour of Lajes Field on a specific date, when his daughter was born on the base decades before. We were honored to help them connect with a base official who arranged the tour, and then we met them the next morning and took them to some of the places they remembered around the island from years ago. We had a wonderful day, learned that his career as an Air Force officer paralleled mine in many ways, and everyone seemed to enjoy the day, several meals, and sights together.
Like almost everything else, summer here is a "good news, bad news" situation. Summer brings tourists, more traffic "jams" with an abundance of rental cars, more crowded restaurants with more limited table reservations, and of course more people on the beaches and at the natural swimming pools. Summer also means festivals in each village, street bullfights, folklore groups, and evening promenades along the beaches. That increased activity also brings many single people, couples, and families from around the world, and all of them are potential friends.
We enjoy it; we remember it, and we love it. Padre Candido (the priest and family friend who married us) admonished us to "share everything." Don't know if he envisioned us sharing this magnificent island, culture and people, but it's working for us!
Let us know if you're coming over:)