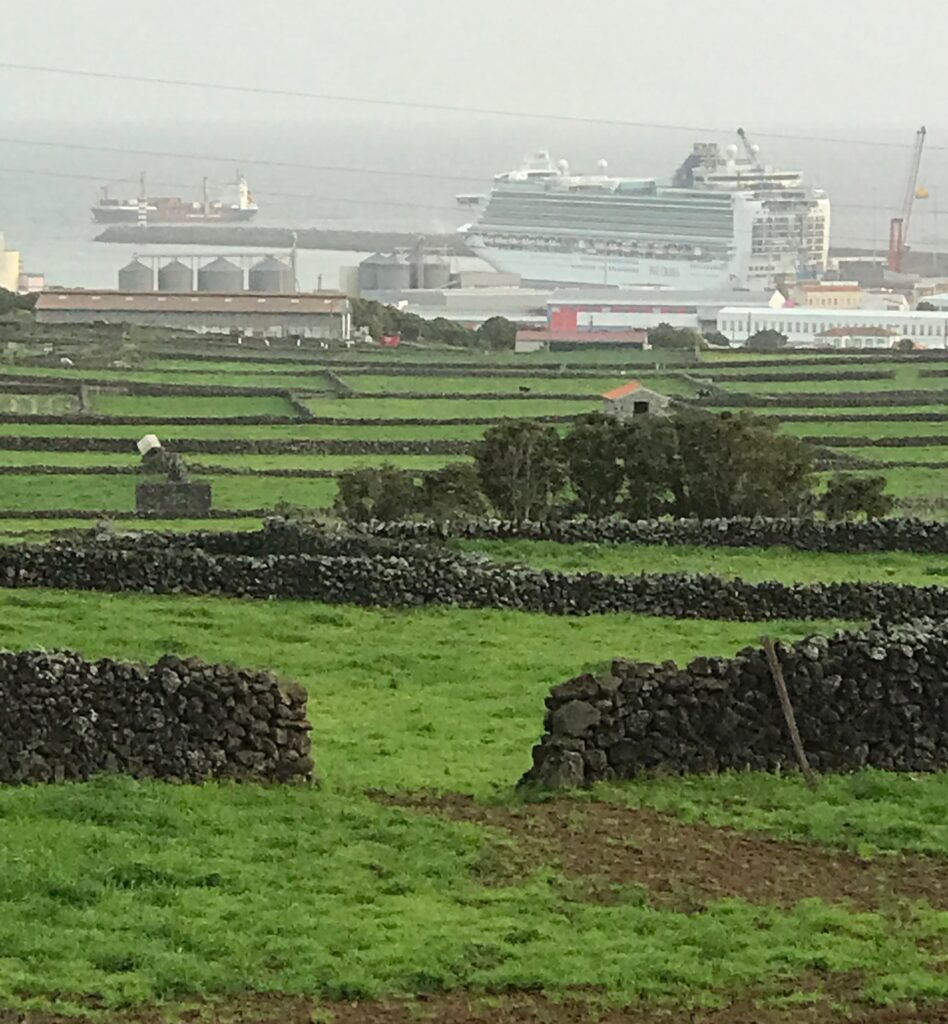 Breakfast as a bright sun wakes us, we are greeted by the view of the cruise ship Ventura, with 3,000 passengers, 1,200 crew, and more amenities than we have on the island.
Even though evenings are slightly chilly (by island standards) and we still enjoy a fire in the wood stove in the evenings, cruise ships on the horizon herald arrival of a warmer season and return to beaches, natural swimming pools, relaxing meals, and drinks on the veranda. While our friends and family are imprisoned in a very bad winter storm hitting the U.S., we count our blessings that we "came home just in time." (Trust me, I've survived driving over the Mackinac Bridge in blizzards, sub-zero temperatures in International Falls, MN while in the outhouse, and snowplowing feet of snow each morning at 2 a.m.!)
You know we miss the snow, and nestled in our sub-tropical climate here, we still encounter the dynamics of Covid rules, surges, testing, boosters, and lengthy discussions with friends and neighbors, we're preparing for days at the beach and long walks along the ocean shore. We're also listening with some trepidation for increased air traffic of allied forces refueling at the base as military forces move further into eastern Europe. Memories of my days in the Persian Gulf redouble my concern and respect for military service!
Seasons change, weather changes, the ocean changes, but some things are predictable, like seasons. Whether we explain these changes as politics, economics, mythological gods, or astronomical and environmental phenomenon, we admire our ancestors and pay homage to their fortitude and perseverance. To us, sitting in our breakfast table, watching cruise ships arrive and leave, it makes no difference to us. We admire, respect, and enjoy our retirement:)