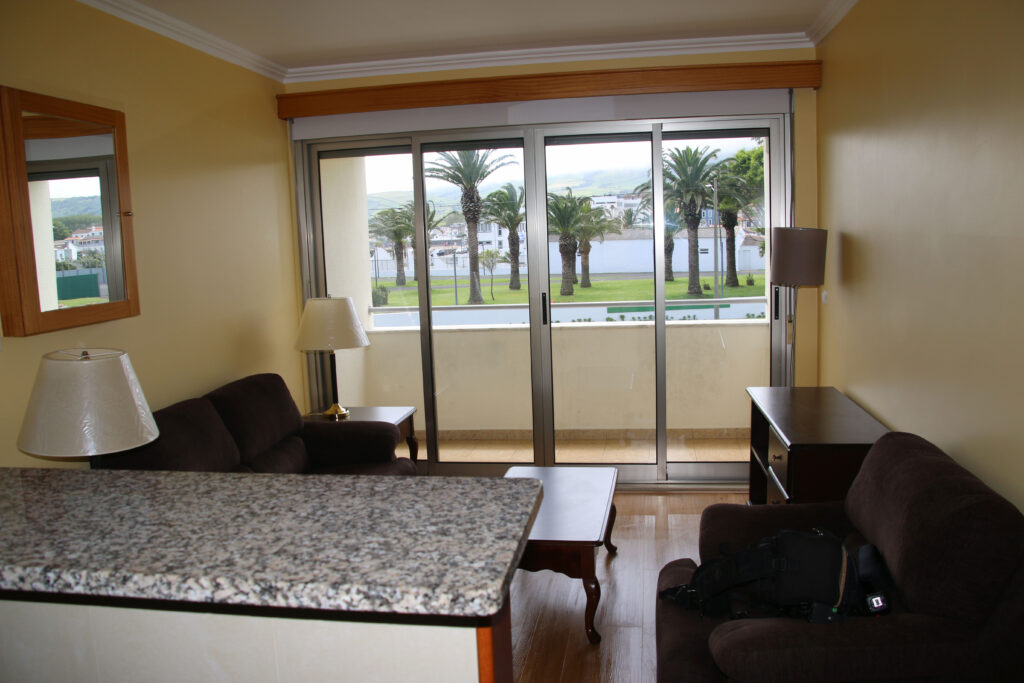 Flashbacks. A cinema phenomenon and usually a filmmaker's staple for storytelling.
Over the past 40+ years of living around the world, in government quarters and off-base communities, I enjoyed support from each base housing office. (In all honesty, one facet of my job was to lead the American's Community Relations programs, I almost always elected to live "off-base" in the local community to get to learn more and meet more residents). Success is apparent every Christmas when we enjoy holiday greetings and family updates from every continent.
Today I helped clean up and take photos for neighbors who have an apartment to rent to Americans in nearby Praia da Vitoria. These photos help the Lajes Air Base Housing Office show incoming airmen what life may be like while stationed here for a year or two. My friend's recent apartment upgrades caused a little more construction dust than anticipated, so I pitched in to get ready and shoot the photos. Brought back MANY memories.
Over the years, two events people rarely think about is moving into and out of apartments, houses, rooms, etc. The good news is the enormous opportunities to meet new folks. The bad news is that all are subject to inspections, from Cherry Lane (married housing at MSU) to on and off-base furnished houses in Germany, San Antonio Texas, Montgomery Alabama, Arkansas, Honduras, Japan, Korea, and Portugal. Since each housing office is staffed by local residents, the "inspection" is sometimes influenced when a friend or relative of the inspector has cleaned the property. So if you're a tight-fisted American officer or student, you learn to be VERY critical of your own cleaning procedures before the inspectors arrive. For me, probably the toughest was at Yakota AB in Japan … right Marie? 🙂
My most recent "Back in Time" experience was kind of fun. I helped move around the same "Thomasville" government-supplied furniture (sofa, chair, "occasional tables" — vis-a-vis Colonel Jimmy Bittles from the UK — bed, two dressers, dining table and chairs, some lamps with 110-volt plugs and adapters, etc.) with dark semi-polished tops (which fit any decor and show every scratch and streak) and unfinished bottoms of trim panels, drawers, etc. For me for many years, in other words, home!
Apparently cleaning is like falling off a bike … you never forget. Tall guy gets the tough jobs … wiping down the ceiling molding, taking globes off the light fixtures and cleaning them (good news, the traditional "Leatherman" tool has been upgraded in the past 40 years but is still vital!) and of course, I get to lift the sofa and bed.
At my age and station in life, retirement offers me many things besides memories, so while I have them, I enjoy them. Taking photos and helping out in the apartment brought back many memories, helped some neighbors, and perhaps helped some airman coming to live on the island. I think that's all we can ask for, so I enjoy it.
Memories, to me, are the same as traveling "Back in Time." Some good, some bad. Some great, some horrible. But memories, just the same. I try to enjoy the good ones, occasionally reach out to friends who share the memories (good and bad), and try to survive the horrible ones … at least, wake up.
Now, if I could just find a DeLorean here, it would be perfect for an island in the Atlantic; that stainless steel body should never rust. I'll keep an eye on the used car market here! 🙂