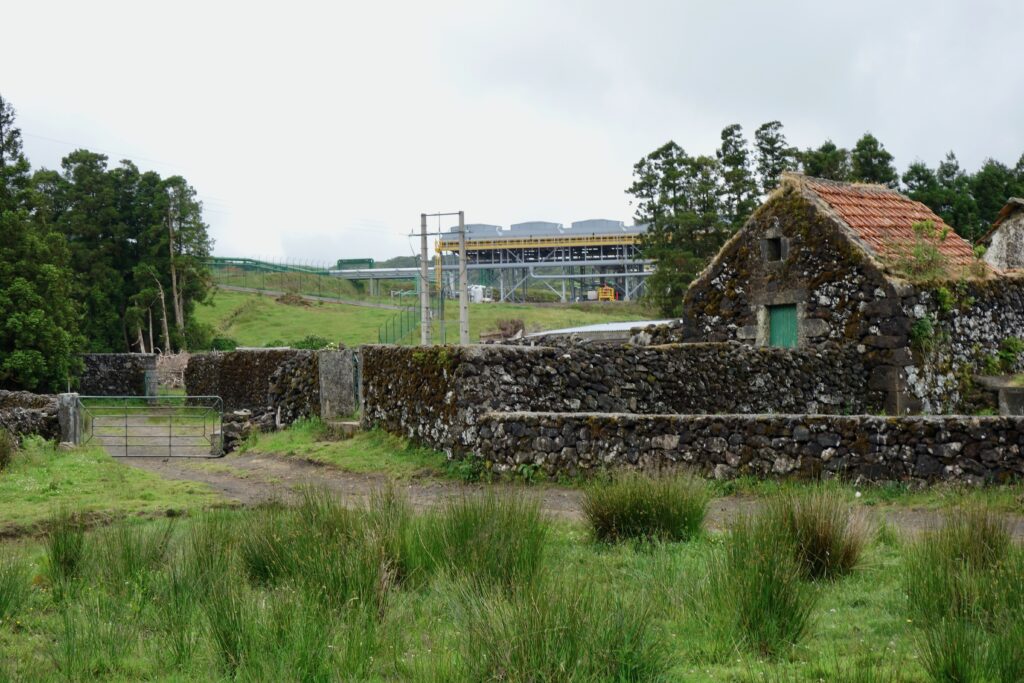 Over the years I have named many pros and cons of life on a volcanic island in the middle (actually 2/3s of the way across from Washington DC to Lisbon) of the Atlantic Ocean. One of the main attractions I have to this island life here is the perpetual balance of people here of self-sustenance and dependence on Mother Nature. When I was stationed here at Lajes AB in 1990, I marvelled at how farmers used donkeys and horses to till their fields; how they rotated crops and cows, and even how the bulls and cows would graze on the mountain sides with two legs uphill and two downhill. Here farmers and fishermen bundle up before dawn to coexist with the elements and take care of crops, catches, their families and each other.
During return visits over the years, my wife and I have marveled and dreaded how modern technology has changed things in Terceira. Cell phones (the island only needs a couple of cell towers), many more cars, huge tractors now loom over the stone walls which border plots of land for crops and cows and goats. Fishing boats now stop to unload by the port's giant ice maker to pack a catch and send them to our European Union customers.
Without doubt, one of Terceira's sources of pride in today's world is how they enjoy capitalizing on natural resources to further life and technological advances. Out our kitchen window, the Serra do Cume sports 11 giant wind generators spinning silently day and night to increase renewable energy. Each day we drive past a solar panel farm, and many houses here have solar panels on their roof. Hiking through the island's interior, one might dodge some cows grazing to come across a geothermal plant that harnesses some of the sub-surface pressures and activity to generate more power.
So sure, there are some down sides to life on the island. It's not a great fit for some. The Regional Government recognizes that and the Portuguese government sometimes offer financial incentives to attract doctors and other professionals to live and work here. Many of the blog readers here will visit and decide to immigrate to mainland Portugal (and visit the islands often:)) But overall, if you're cut from the right cloth, love nature, consider yourself independent and largely self-sustaining, island life on Terceira is great.
Many folks from both sides of the Atlantic are checking it out, and one thing which many find attractive is the environmentally-friendly energy posture which is present and growing here. Of course, that's one consideration…others include beautiful scenes, welcoming people, and a calm, relaxing life. Like everything else in the world, sometimes it's frustrating, sometimes it's fantastic, and always … it's Terceira!