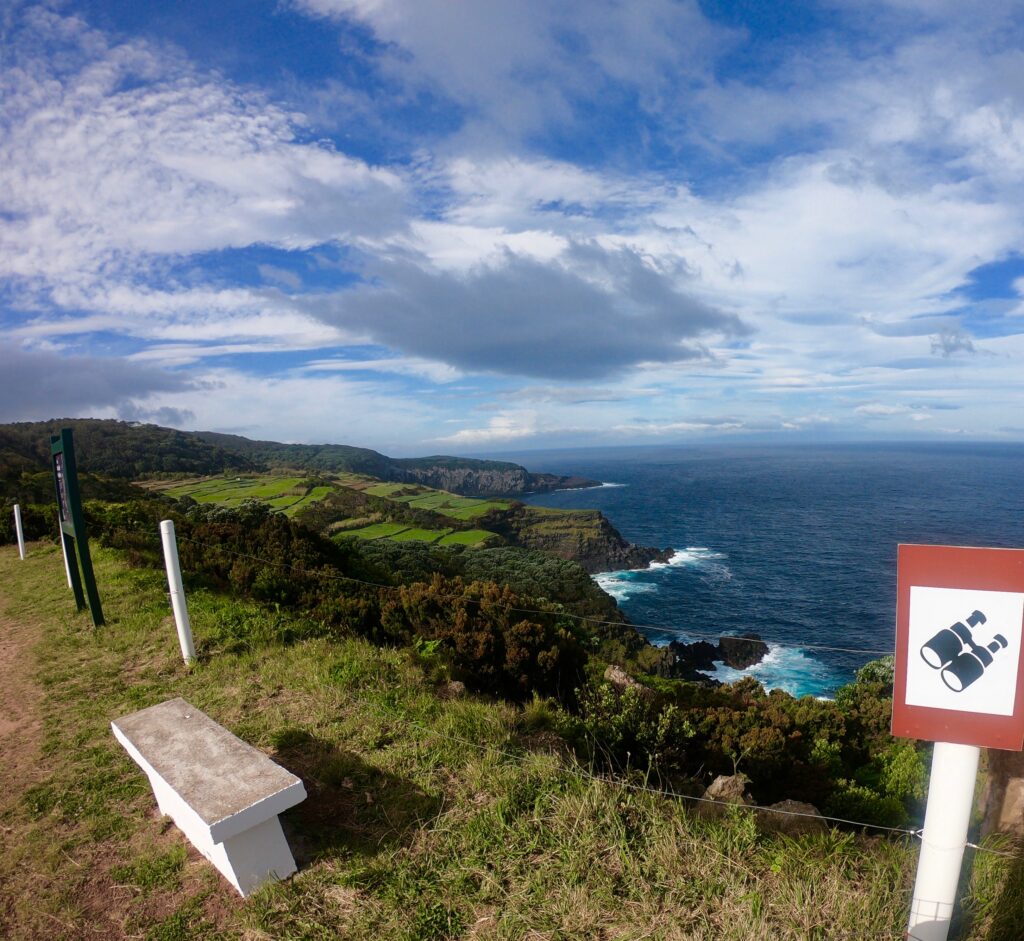 Even as the Regional Government of the Azores struggles to keep pandemic cases at a minimum (on Terceira we're very conscientious and cases often are zero) more  emphasis on tourism anticipates a return of visitors.
Tourism, interrupted by the pandemic, is expected to return, both good news and bad news for the residents of this peaceful volcanic "rock." Tourism has, and will, bring tourists by plane, yacht, and cruise ships to enjoy the tranquility and natural beauty. This beauty is enhanced by warm, wonderful people who welcome visitors. Those same welcoming residents will also cope with the influx of people, rental car drivers, and crowded beach restaurants. Such is life:)
Post-pandemic springtime encourages returns to the hiking trails for our many retirees and their family and friends. These trails, which honeycomb the island, are constantly being improved, enhanced, and safer. Last weekend under perfect skies, about a dozen friends (citizens of Portugal, U.S., United Kingdom, and Germany) all explored a new trail with added WC, campsites, parking, picnic, and a groomed path. From the picnic grounds high above crashing waves, through forests, cow pastures, down to fishing overlooks, and back to parking lots, the 5 kilometer trail was magnificent.
After a couple hours on the trail, a short drive to Altares on the north side and a favorite eatery, Caneta, with an old-world atmosphere, fantastic dishes with home-grown beef, many bottles of wine, and great friends.
Reality Check: Retirement in the Azores has some ups and downs. A weekend hike through forests and along the coast is definitely one of the highs. The scenery is great, the activity is healthy, the history is amazing, and the photography is flawless. Pandemic be damned, good friends practicing social distancing, masks, and safe dining procedures, I can't imagine how you could ask for a better day!