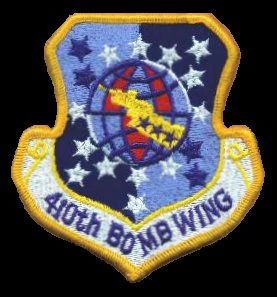 Life can be so confusing; not because I'm retired, not because I'm on an island in the middle of the Atlantic, and not because, as I age, I "anticipate" more of "those calls" or messages. Last night, my world changed forever, and I never saw it coming.
Paul died! Got a short note from his wonderful wife stating very simply that he had a quick illness and passed. He and I spoke by phone about every three months, mostly to joke, reminisce, and catch up. I know he had a few health challenges, but he was getting past them and starting to enjoy his retirement.
Paul and I met by accident, he was a Booth Newspaper IT computer instructor and I was an Internet Services Manager. Over lunches and shared meetings, we learned that we were both stationed at K.I.Sawyer AFB just months apart. As veterans of K.I., we migrated to mutual memories, mutual suffering (in job tasks), and spent some time toasting those memories. Liberator Gin from Detroit became our "go to" drink, but we demonstrated flexibility and adaptability when Liberator wasn't available:)
Paul was amazing. The most tolerant, unselfish, patient IT Instructor I have ever worked with. ( I know it's a poorly worded sentence, but Paul would agree with me… "only time it's a problem is if they don't know what you're trying to say!") Paul and I helped each other through some significant challenges, grew to know each other better, and learned more about each other.
Paul was a rated pilot, a licensed drone driver, a dedicated husband, and a magnificent friend. One example; when my dearest family friend in Grand Rapids, Mary Jane Dockeray, needed some help at Blandford Nature Center, Paul gave up his retirement and went over to help her build the center stronger. He helped me take care of my mom's best friend even though I was a long way away.
The man was a genius. He knew what made people tick. He knew what made computer hardware tick. He knew what made computer applications tick. And he willingly and magnanimously shared those innate abilities with anyone who wanted to know more about how to grow with computers and their jobs. Paul had more patience than any other person I've ever known. "Because it's important for them," he would explain.
Our veteran background became a focal point as we piloted a newspaper program to help local veterans honor their family members every year on Veteran's Day. Three things I could count on during every November 11 Veterans Day. One was a request for some help writing a column or speech for old bosses to honor those who served. Two is some time to remember those who I served with in many corners of the globe. Three was the annual phone call from Paul with a reminder that "I wanted to call and wish my best surviving veteran a good Veterans Day. (At that time, some people didn't understand the difference between "Veterans Day" and "Memorial Day," when Americans honor those who gave their lives for America.) No matter where either of us was in the world or in our lives, Paul and I shared a phone call and a drink…"Here's to you, my favorite surviving veteran." That call was as much a part of my November as Thanksgiving. Maybe more so:)
It's March 2022. Already my November has deteriorated. Flight schedules and family events have now changed. Pandemic be damned, November scheduling will now include flights back to the states (maybe to Michigan), a stop for a bottle of Liberator Gin, and a toast to Paul. I am sure my family understands. Paul always pledged to help my daughter if she ever needed it. When she went to college, our disaster plan included a meeting place for us near campus, and if I didn't show, an expedient route to Paul's place for safety and security until I could arrive. Paul was like that. I learned over the years that you could count on Paul.
I cannot fathom, as I write this, what it will be like to not be able to check in on Paul. Likewise, I have even less comprehension to know how Paul's wonderful wife can cope with this turn of events. (In keeping with Paul's never-ending 'glass is half full' attitude, I won't call this a tragedy, Paul would always claim something as a 'teaching moment,' but I have reached out to tell her I can help if she asks. Beyond that, I follow Paul's lead…be there if you're needed.
Paul, you're needed. I'll just look to the stars when I need you. Instead of a phone call in November to "honor us living Veterans," I'll be looking up and toasting. I know of no other way than that to honor a great man.